Best led flashlight brands on sale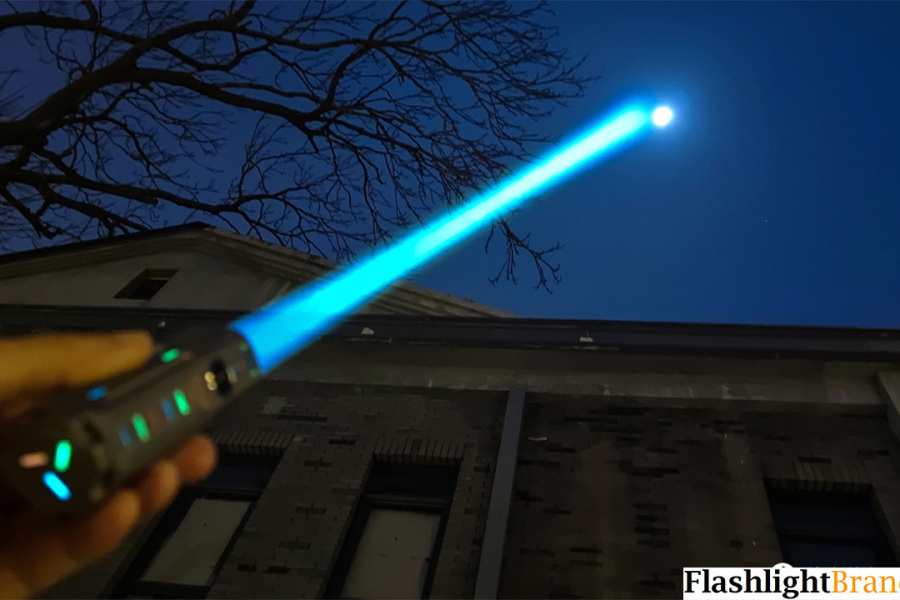 Lumintop Thor 5 Feedback And Review
Thursday, 26 May 2022

2

2310

0
Lumintop Thor 5 with titanium sandblasted editon. Two modes plus 2 blink modes, 370 lumens and up to 1200 meters throw. Runs on 1 X 18350 Li-ion battery, IPX8 waterproof.
One comment from Charles said that: Lumintop Thor 5, excellent design looks smooth without any sharp edges and looks much smoother than the lines on the head. Unscrewing the tailcap feels very, very smooth since Thor 5 applied a decent amount of lubrication. The beam is then focused into a narrow style beam via a convex lens. The front/bezel/head is all made of 1 piece of aluminum. You easily unscrew the head to get to its internals in case you want. Thor 5 become my favorite lep flashlight.
Another comment from Drren alaso give a 5 stars review: I have Thor 1, Thor 2, Thor 3, of course I will take Thor 5. "Nice chunk of titanium" Very nice well made flashlight. ( nice solid chunk of titanium ) that's the way flashlights should be made, nice futuristic looking. Thor 5 will be even nicer if they include the battery. And kind of pricey!
There are 27 tritium tube slots all over the body. I heard that tritium tubes are nearly $10 a piece. The hand is filled with three-color Dutch fluorescent material.
To be honest, I have bought hundreds of flashlights. The solidity of the material is really great. Thor 5 is really worth the money. The money is definitely worth the thickest 6mm material.
The size of Thor 5 is very suitable for EDC. Thor 5 is not too big to carry, and it is not too small to be bored. The length of the sturdy barrel reaches 92mm, the maximum width of the barrel section is 35mm, and the minimum width is 32mm. Thor 5 is very handy.
The professional review of Thor 5 will be in the next blog, see u.
Thanks for Charles to take some pootoes about the details of the Thor 5, more specification can be seen in the Thor 5 page.
Buy your own Lumintop Thor 5: https://www.flashlightbrand.com/lumintop-thor-5-everydaycarry-lights-370-lumens-1200-meters-titanium-lep-flashlight-p3903289.html

Your cart is currently empty.