Best led flashlight brands on sale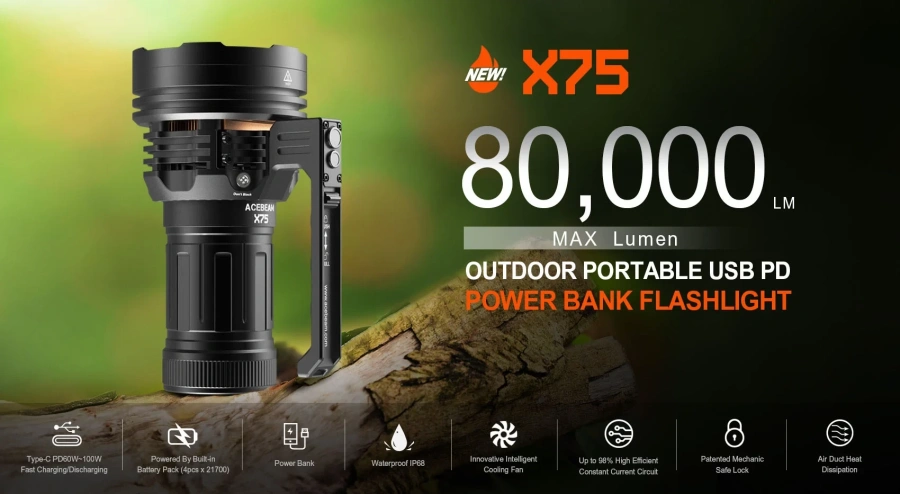 Acebeam X75 - New Release
Saturday, 06 August 2022

0

867

0
Acebeam released a 12 high-power LEDs search torch with 80,000 lumens - Acebeam X75 in July 2022. The X75 can crank out the equivalent light output of over 25 sets of car headlights on high beam!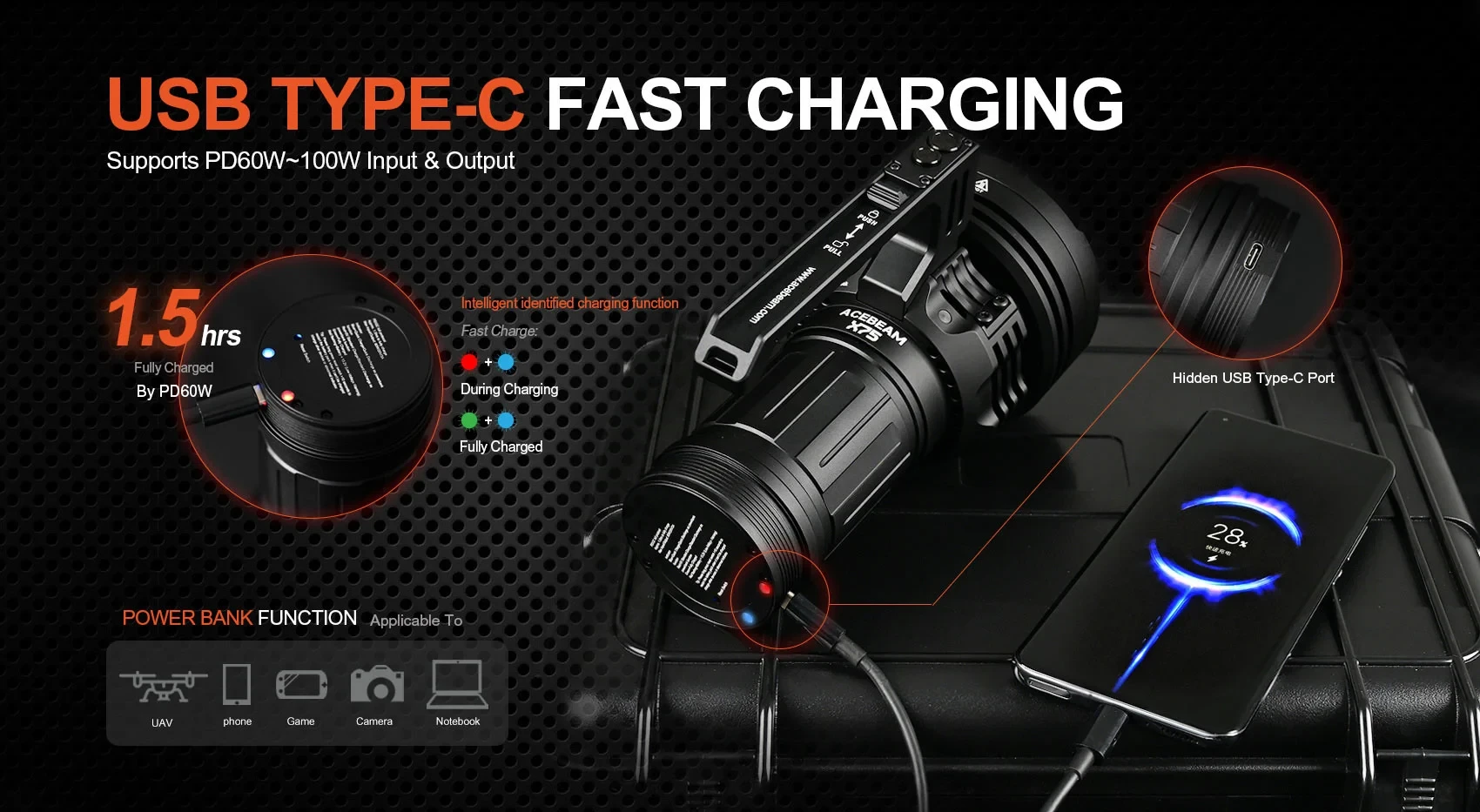 The Acebeam X75 main specifications are shown below:

Here are the Features:
1. 80,000 lumens max output.
2. USB Type-C PD60W fast charging (Standard); 1.5 hours for full charging. Also can compatible PD100W fast charging(Max); 1 hour for full charging.
3. Built-in dual intelligent temperature regulation systems.
4. Intelligent cooling fan and Intelligent thermal control module.
5. Detachable, maintainable and waterproof cooling fan(IP68).
6. Can set the Windy mode or Non-wind mode.
7. Up to 98% high efficient constant current circuit.
8. Momentary Turbo activation rapidly responds to emergency situations.
9. Pure copper heat dissipation piece for high efficient heat dissipation.
10. Color-changing silicone sleeve monitors the temperature of the flashlight and protects for anti-impact.
11. Patented mechanical safe lock - No accidental activation.
12. IP68 standard waterproof.
13. 12 x US imported CREE LEDs with a lifespan of 50,000 hours
14. Cool White 6500K Color Temperature: Max 80,000 lumens output by the customized rechargeable battery pack; Max 1150meters/3772feet beam throw
Click here to buy it (15% off coupon code: AX75): Acebeam X75


Your cart is currently empty.