Best led flashlight brands on sale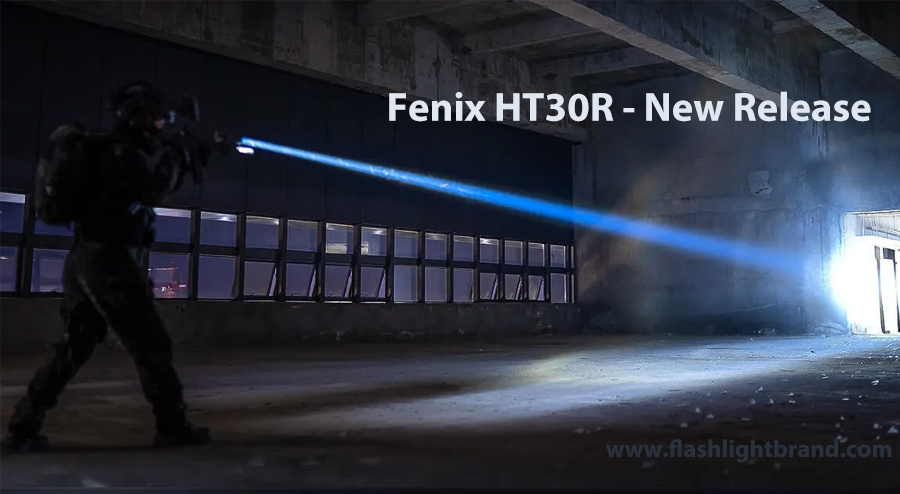 Fenix's New White Laser Torch - Fenix HT30R - New Release
Monday, 08 August 2022

0

507

0
Just released Fenix HT30R, it is Fenix's first Lep flashlight, its maximum output lumens is 500 lumens, the maximum beam distance is 1500m, and the intensity of the maximum beam intensity is 600000cd. In low output mode, the running time can reach 6h. The Fenix HT30R is ideal for search and rescue operations, hunting, or anything that requires powerful light projection over long distances.
Here are the specs about the Fenix HT30R: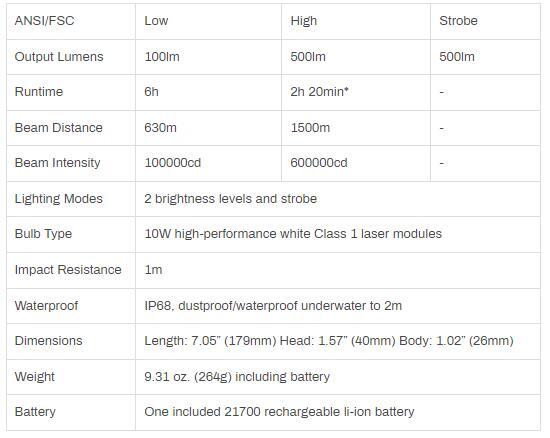 The main features are as follows:
1. Fitted with a set of 10w high-performance white laser module.
2. Class 1 laser emits a broad spectrum white light, similar to the LED spectrum, but eliminates the harmful beam a monochromatic light produces.
3. lnstant activation and instant strobe with dual tail switch.
4. Hidden USB Type-C charging port.
5. Internal dual-spring structure ensures stable lighting even under severe impact.
6. Boot-up battery level indication for instant checking of remaining battery level.
7. Made of A6061-T6 aluminum.
8. Premium type HAlll hard-anodized anti-abrasive finish.
9. Withstands temperatures down to -31° F and up to 113° F
Click here to buy it (15% off coupon code: HT30R): Fenix HT30R


Your cart is currently empty.