Best led flashlight brands on sale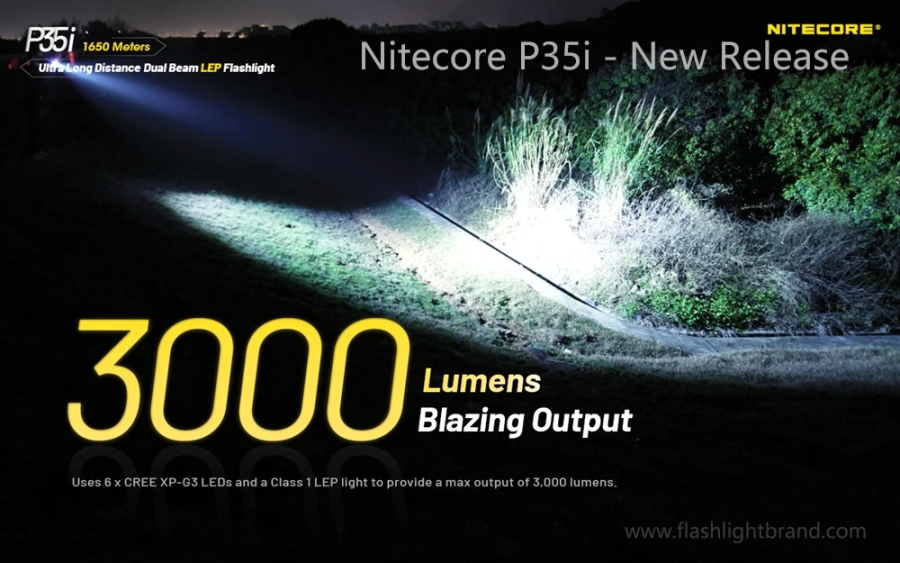 Nitecore P35I - New Release
Tuesday, 09 August 2022

0

567

0
Nitecore P35i has 6 Cree XP-G3 Leds. Nitecore P35i is equipped with spotlight and floodlight with dual lens system, providing a maximum output of 3000 lumens. In addition, Nitecore P35i has a maximum beam intensity of 678,000cd and a maximum beam distance of 1,650 meters (1804 yard). Nitecore P35i has a super concentrated beam, it is ideal for hunting and long-range searches.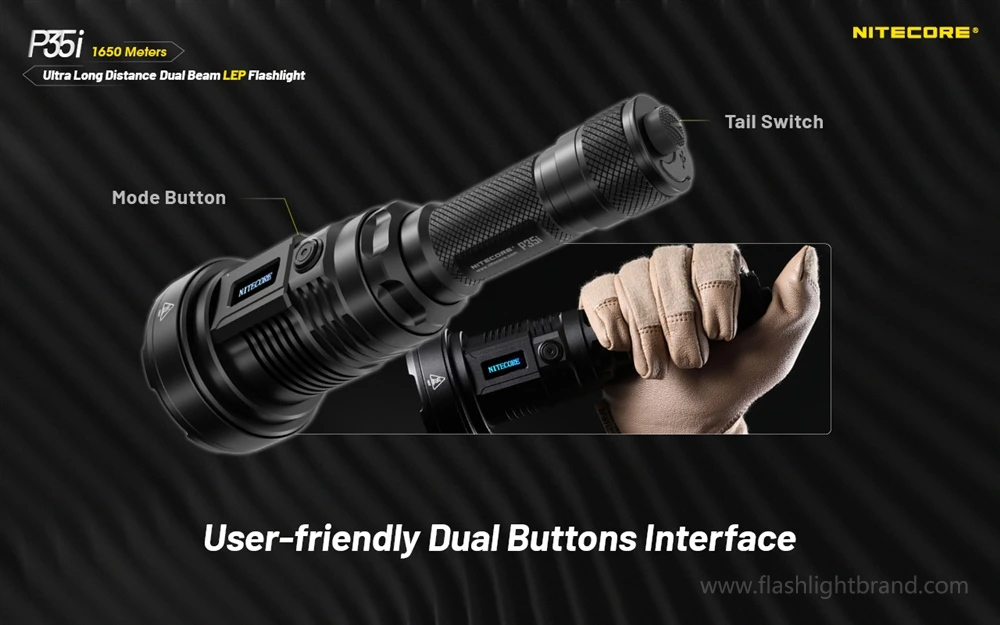 The Nitecore P35i main specifications are shown below: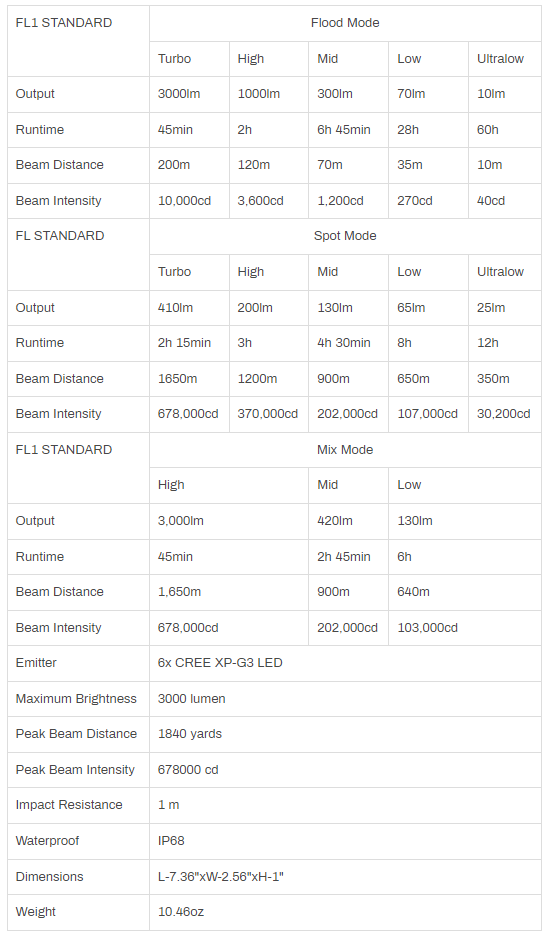 Here are the Features:
1. Ultra long distance dual beam LEP flashlight
2. Equipped with the spotlight and floodlight with a dual-lens system to provide a max output of 3.000 lumens
3. The spotlight uses a Class 1LEP light with a max output of 410 lumens
4. The floodlight uses 6x CREE XP-G3 LEDs with a max output of 3,000 lumens.
5. Max peak beam intensity of 678,000cd and max throw of 1,650 meters
6. Powered by a 21700 iSeries Battery while compatible with CR123 batteries, to provide a runtime up to 60 hours
7. Multifunctional OLED real-time display for brightness, throw distance, battery voltage, runtime, etc.
8. Intelligent Li-ion battery charging circuit with a USB-C charging port
9. Highly efficient constant current circuit
10. lncorporated Advanced Temperature Regulation (ATR) module(Patent No.ZL201510534543.6)
11. NITECORE 21700i Li-ion battery(NL2150HPi 5,000mAh) and Remote SwitchRSW2i(Cable Part) included
12. Opticallenses with double-sided scratch resistant coating
13. Constructed from aero grade aluminum alloy
14. HA Ill military grade hard-anodized finish
15. Rating in accordance with lP68(2 meters submersible).
16. 1 meter impact resistance
Click here to Pre-order it (15% off coupon code: P35I): Nitecore P35I

Your cart is currently empty.