Best led flashlight brands on sale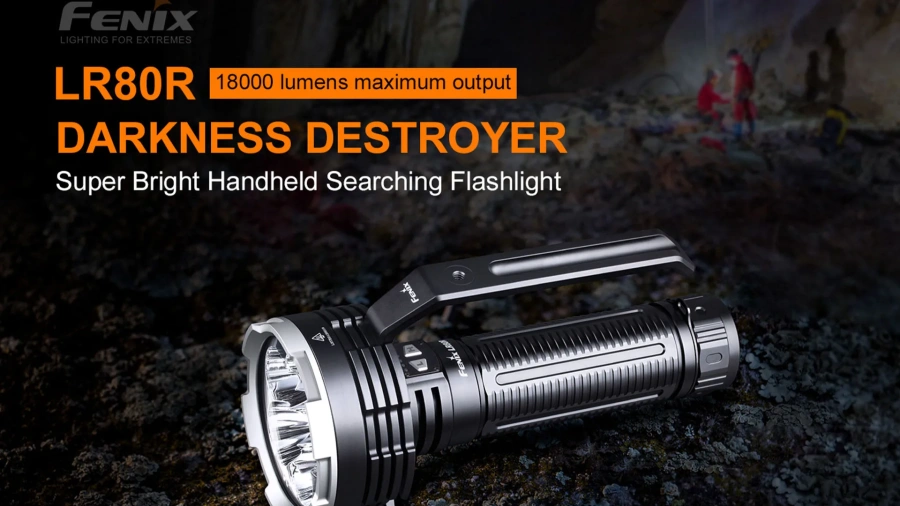 Fenix's bright searchlight
Tuesday, 11 January 2022

0

905

0
Fenix's bright searchlight

With the mission of "innovating outdoor sports lighting and achieving a pleasant user experience", Fenix continues to innovate based on user needs, and is committed to becoming an outstanding global outdoor sports lighting brand operator. With innovative lighting technology and solutions, Fenix has been developing LED lighting tools with high performance, high reliability and perfect craftsmanship to meet outdoor sports people's pursuit of multi-functional and high standards for lighting tools, and are widely used in military and police , security, industry, civil, gifts and other fields. Excellent performance and reliable quality have enabled Fenix to win unanimous recognition and reputation from consumers around the world.
Ultra-bright search flashlights are essential equipment for outdoor patrols, search and rescue, and caving. The dark night in unfamiliar environments brings more unknowns to individuals, and Fenix LR35R and LR80R are search tools that can make the night as bright as day.
1. Fenix LR35R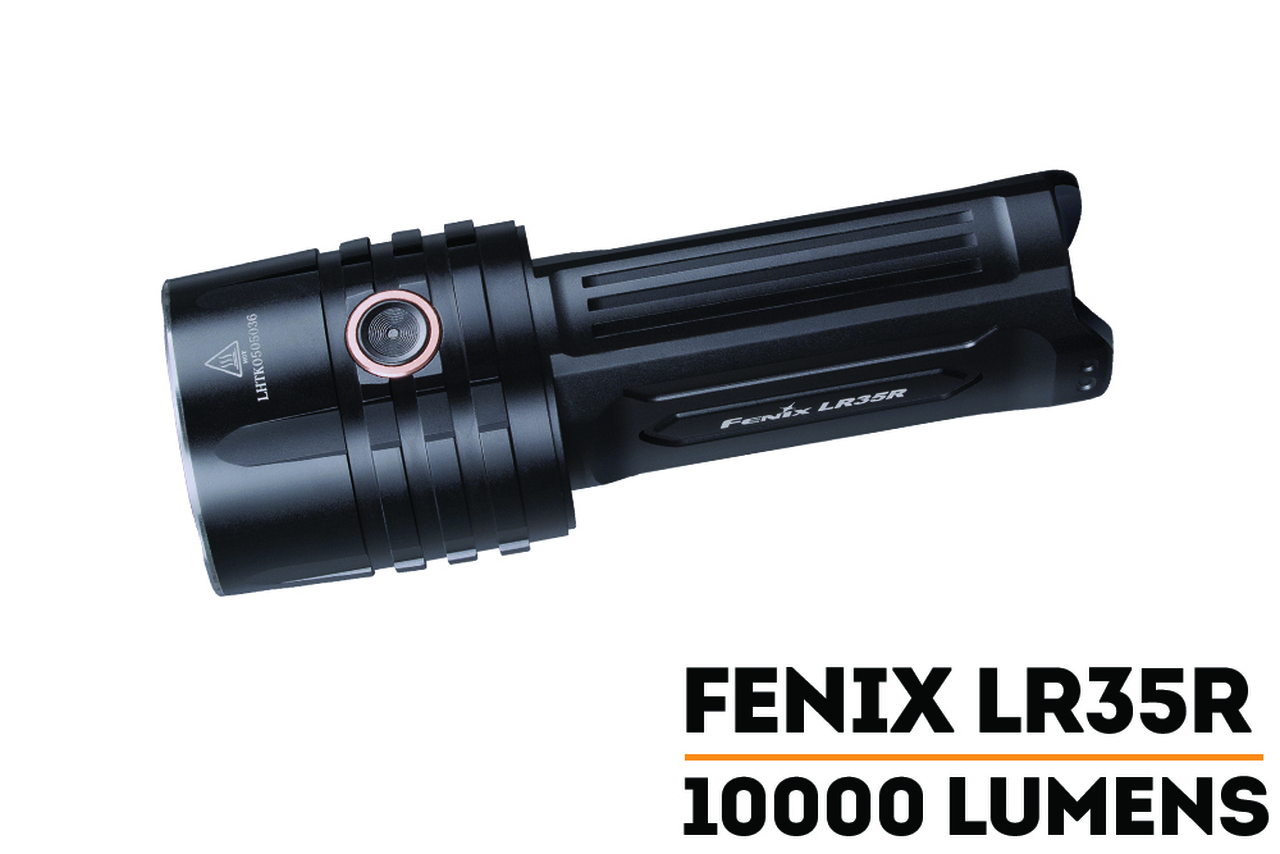 Fenix LR35R lamp head is equipped with 6 Luminus SST40 LED lamp beads, flat body, can be held with one hand, comes with a back clip, can be directly connected to USB charging, the torch is equipped with a battery, and the hand rope weighs 387 grams, a general small straight tube, For example, the PD35 V2 weighs 139 grams. But in terms of weight, it is not suitable for those outdoor lightweight players who care about. Its maximum brightness can reach 10,000 lumens, making it more suitable for outdoor activities with a certain purpose, such as off-road track safety and outdoor rescue. The pursuit of small, portable, high-lumen, large-scale, long-life lighting.

2. Fenix LR80R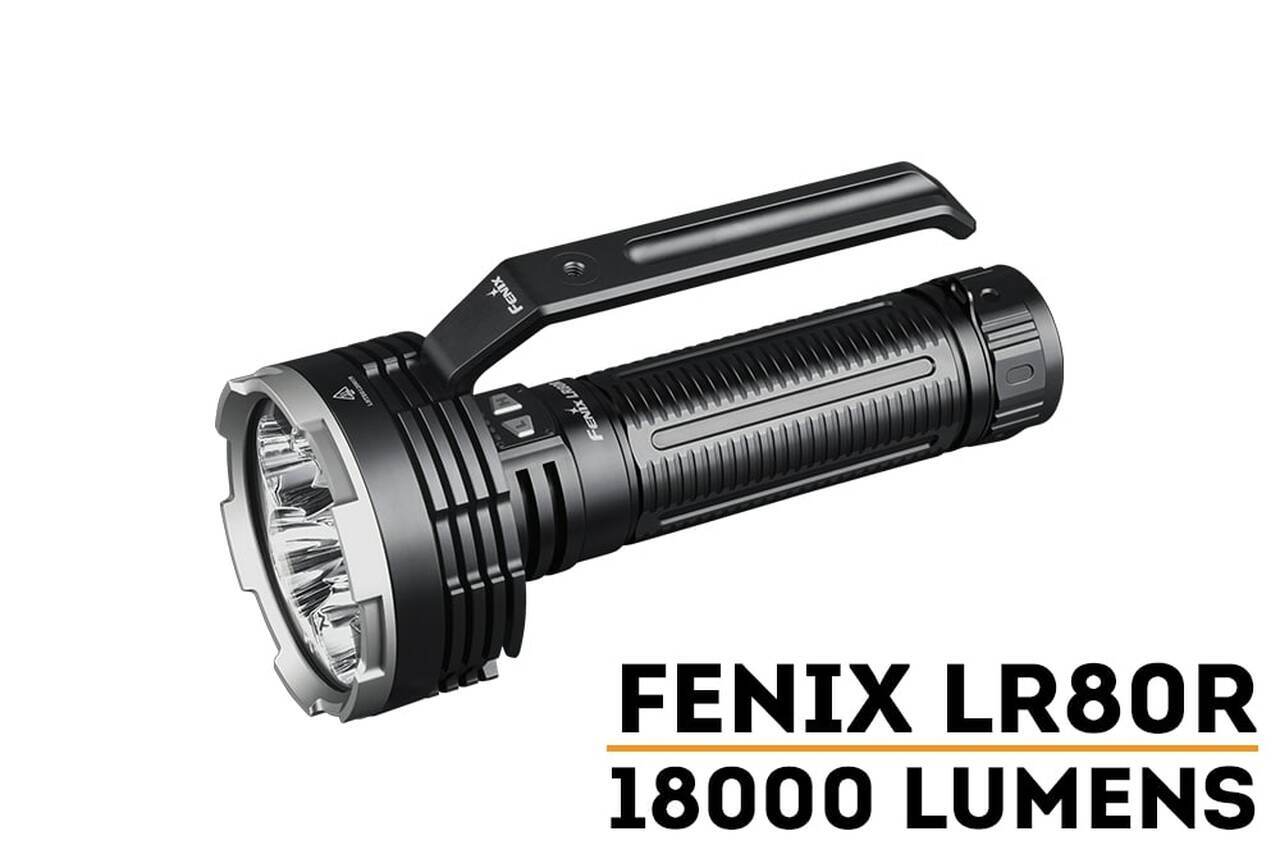 Fenix LR80R has built-in 6 Luminus SST7OLEDs, and the burst of super-high brightness is enough to cover the area of 16 football fields, which can effectively ensure the orderly progress of patrol, search and rescue, and emergency repair. In addition to the ultra-high brightness of up to 18,000 lumens, it also has an ultra-long range of 1,130 meters, which can search for targets from a long distance and effectively improve search efficiency.


Your cart is currently empty.