Best led flashlight brands on sale

The brightest light in the world-Imalent
Tuesday, 11 January 2022

0

1116

0
The brightest light in the world-Imalent

IMALENT has become the world's leading manufacturer of high-end flashlights with its innovative design and excellent performance. Bringing together the best domestic R&D elites, with their deep R&D accumulation and actual outdoor experience to guide the design of IMALENT, in order to maximize the protection of explorers in the harsh and changeable weather and dark environment. Exquisite processing technology or product quality concept of striving for perfection, "precision" and "exquisite" are the salient features of IMALENT products. Products are widely used in high-end outdoor, military and police, civilian, industrial, gift and other fields. Imalent has the brightest flashlight and EDC flashlight in the world.
Do you want to have the brightest light in the world?
1. Imalent MS18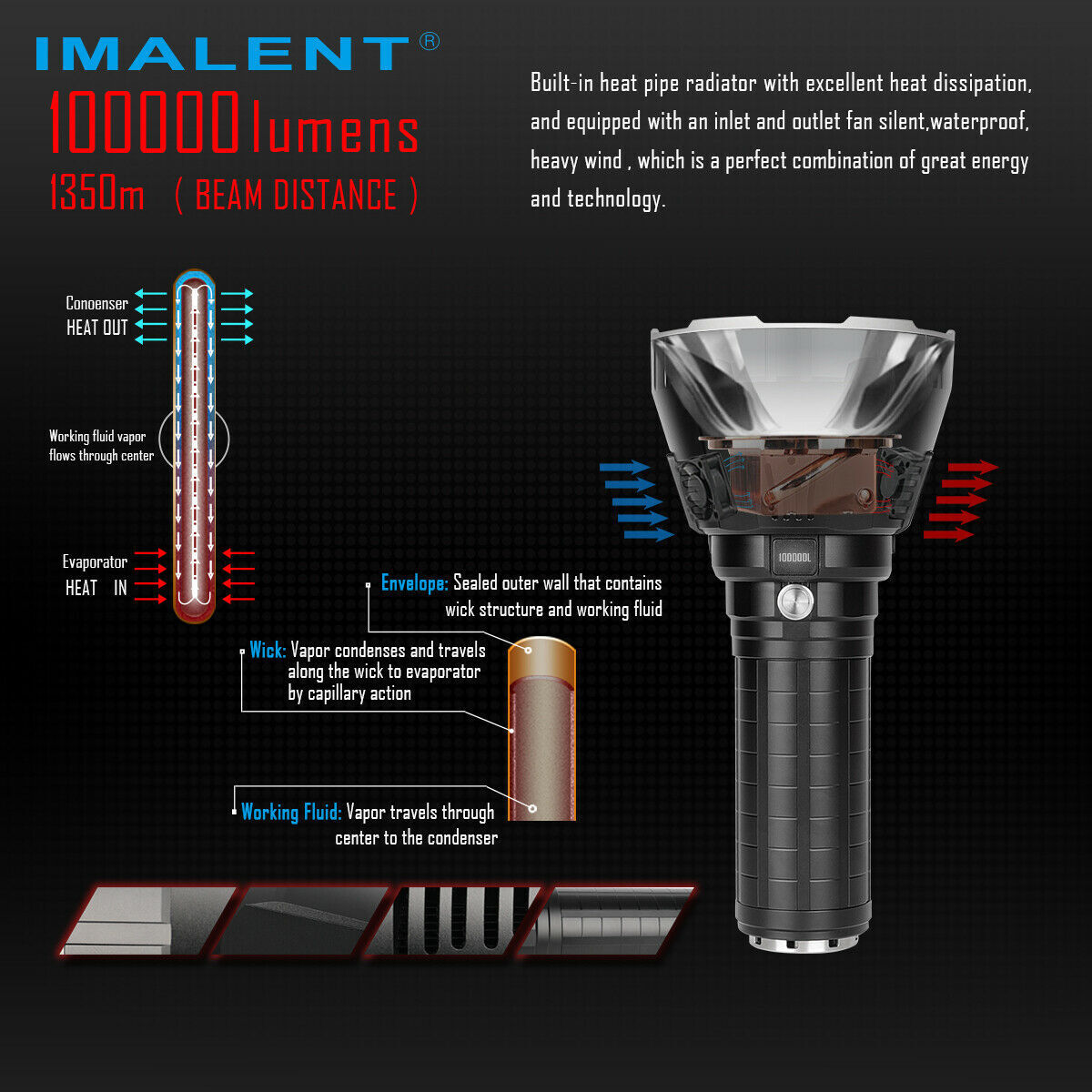 Imalent MS18 "God of the Sun" uses 18 CREE XHP70 LEDs, a powerful 1350m ultra-long range and a high brightness of 100000LM, bringing you absolute shock at night. MS18 is extremely compact in structure, comfortable to hold, suitable for fishing and adventure , Outdoor lighting experience for more uses! Built-in high-power active cooling fan, silent, waterproof, large air volume, high energy and the perfect combination of technology. MS18 benefits from IMALENT's unique bright electroplated light cup, 18 CREE XHP70 LEDs burst out with 100,000 lumens of strong light transmission Through the double-sided coated mineral glass lens, it generates a clear and sharp focused beam, 1350M ultra-long range while taking into account the wide-angle illumination of a large range, turning the night into day, the night search and rescue artifact allows you to control it with one hand!
2. Imalent MS08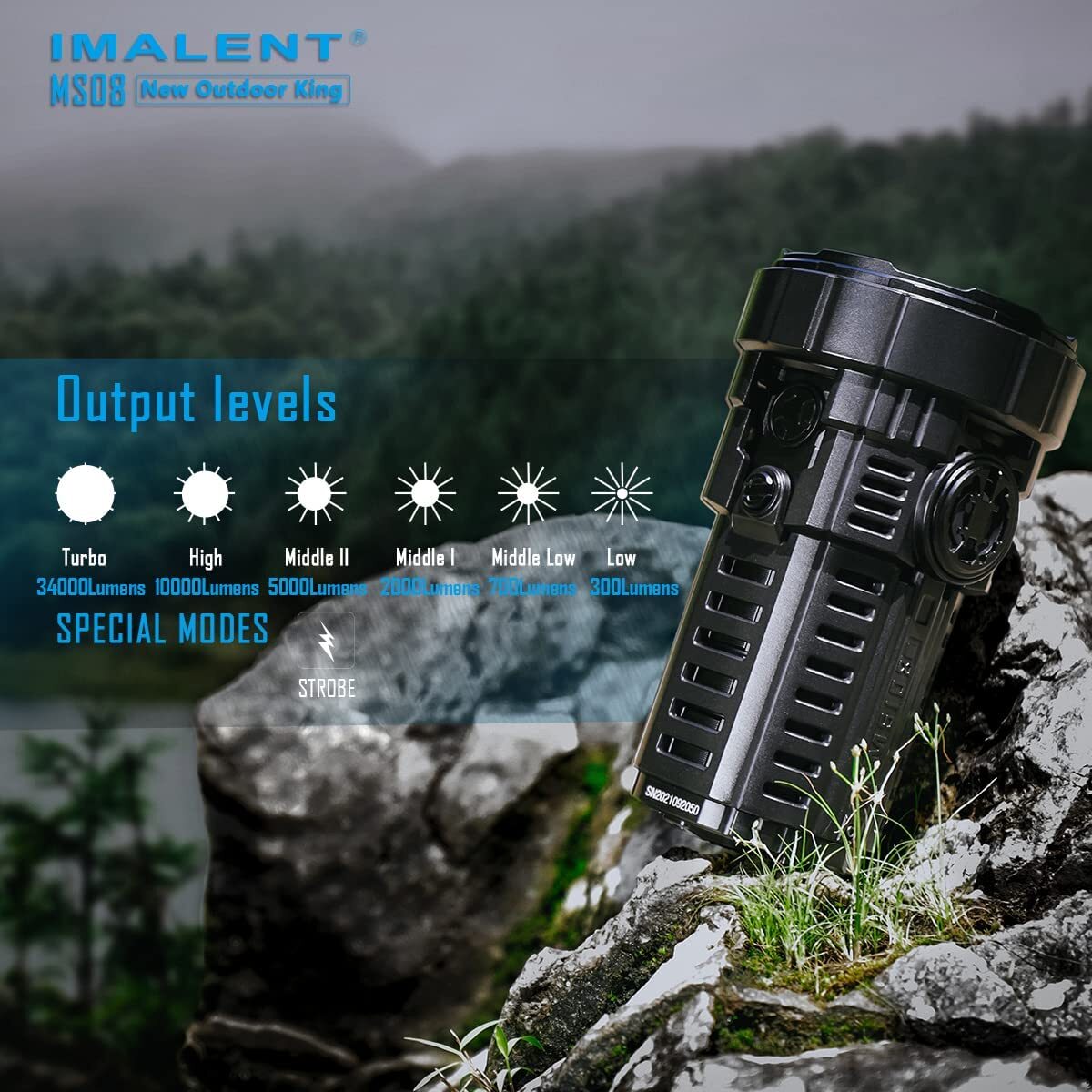 IMALENT MS08 is known as the brightest EDC flashlight in the world. It is a multi-output side button type multi-function LED flashlight powered by 3 4000mAh21700 high-rate discharge rechargeable lithium batteries. It uses 8 CREE XHP70 second-generation light sources, up to 34,000 lumens and super brightness output, and the maximum range is 738 meters. The barrel body is made of aerospace-grade aluminum alloy material, CNC machined shell, military three-level hard anodized treatment, double-sided coating anti-scratch optical lens, 6 brightness levels, push-button dimming, simple operation, satisfying many users Kind of occasion lighting. The most important thing is that MS08 is equipped with a heat-dissipating and temperature-insulating dual-fan housing, which can turn on the fan to lower the temperature of the flashlight so that the user can get the maximum comfort and enhance the best performance for longer use.


Your cart is currently empty.