Best led flashlight brands on sale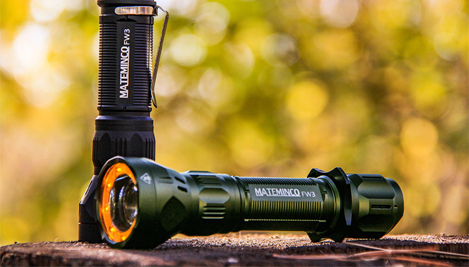 Mateminco FW3 LEP+LED 21700 Flashlight Review2
Friday, 16 December 2022

1

290

0
The Mateminco FW3 uses lightweight, durable, high-strength aluminum alloy tube. The length of the FW3 is 147.1mm, and the diameters of the head and tube are 40.5mm and 31.5mm, respectively. The weight of Mateminco FW3 is 136g(without battery). It is a flashlight with floodlight and spotlight. Compared with other laser flashlights, Mateminco FW3 is more cost-effective.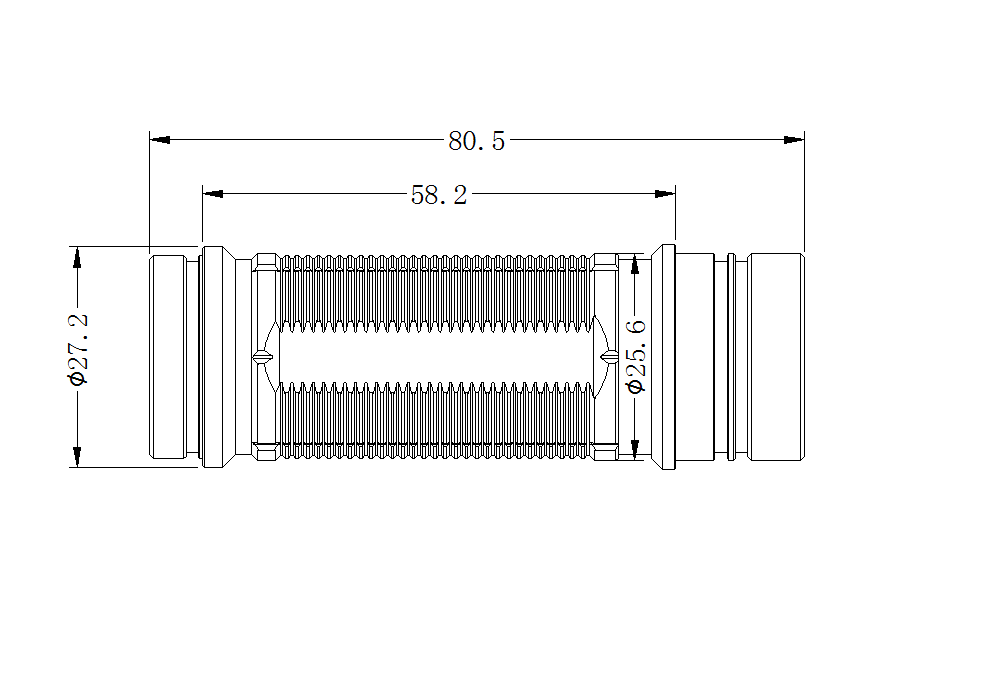 The Mateminco FW3 white laser beam is very straight, and there is almost no spill light. It has a luminous flux of 255lm, the max beam intensity is 460000cd and the max beam distance is 1350m. The luminous flux of the floodlight of Mateminco FW3 is 1300lm. It shines on the road without harsh reflections. When the floodlight and spotlight are turned on at the same time, the luminous flux can reach 1550lm.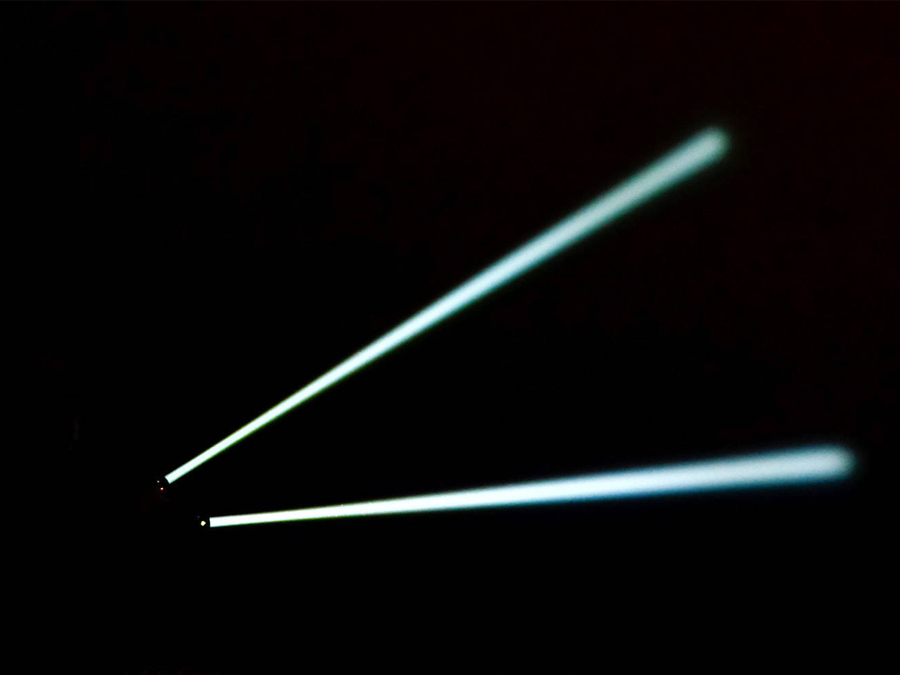 In order to prevent everyone from being unable to find the flashlight in the dark, Mateminco designed a light at the tail of FW3. When the flashlight is powered, the blue tail light will light up. What a human design!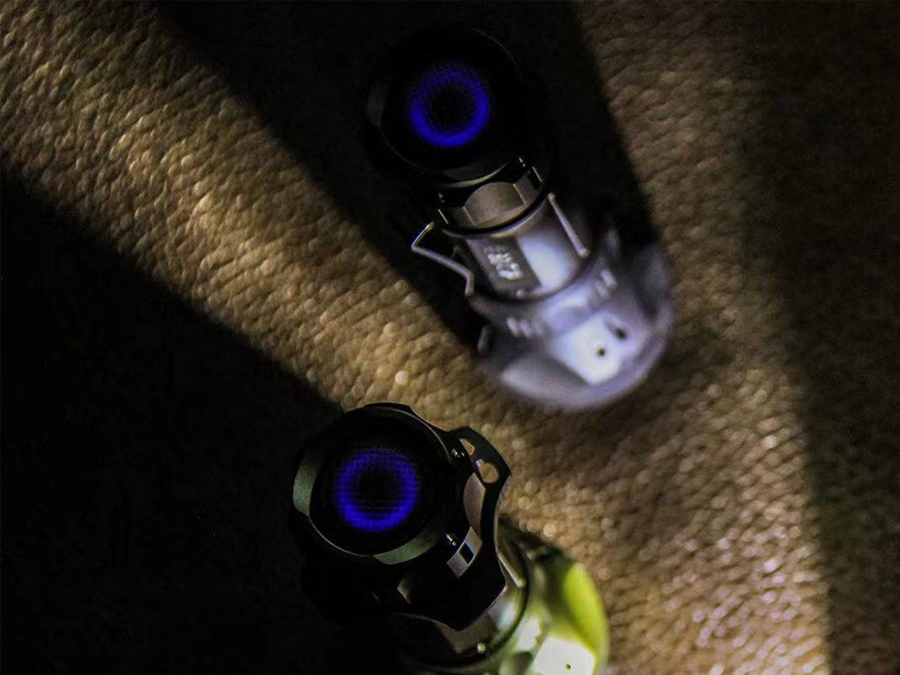 There are 8pcs 1.5×6 tritium tube slots on the head of Mateminco FW3, and 6pcs 1.5×15 tritium tube slots on the tail. After installing the tritium air tubes, I think it looks even better!
The Mateminco FW3 adopts the tail switch operation mode, and uses black translucent keycaps on the outside. The diameter is about 12mm, the surface is fine and dense anti-skid bumps, and there are two U-shaped finger grooves on both sides, which can be quickly pressed and operated by grabbing it.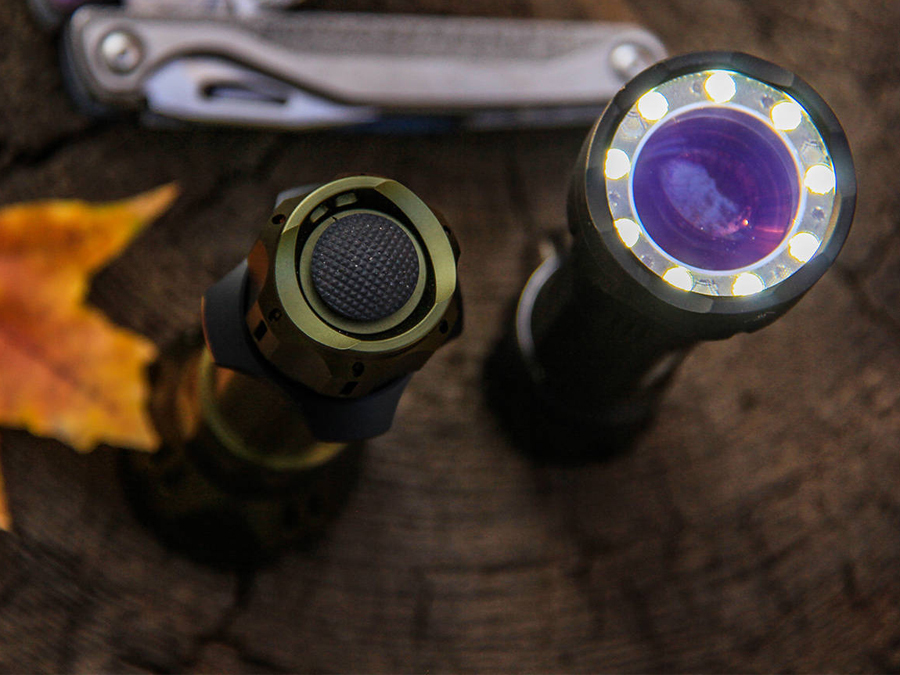 The Mateminco FW3 has 7 modes, lightly press the switch to turn on the lighting, the default floodlight is the lowest gear of 5lm, tap again to cycle in the order of mode 2 75lm, mode 3 620lm, mode 4 1300lm, mode 5 (laser low) 180lm, mode 6 (laser high) 255lm, mode 7 (lep+led) 1550lm, mode 1 5lm. When the flashlight is turned off, double-click the switch quickly to directly turn on the laser highlight position, which is convenient and quick to use the farthest lighting function of FW3 to meet the requirements of flexible response. No matter what state the flashlight is in, as long as you quickly press the switch three times, the FW3 can directly turn on the strobe function, and it is laser + floodlight strobe at the same time, and the strong light flashes quickly. It can make bad guys dizzy or even blind for a short time, and it can be used as a tactical or emergency self-rescue and self-protection.
Mateminco FW3 realizes two lighting methods of spotlight and floodlight, and can be used in superimposition, with multiple gears suitable for different environments. Great flashlight!

Your cart is currently empty.