Best led flashlight brands on sale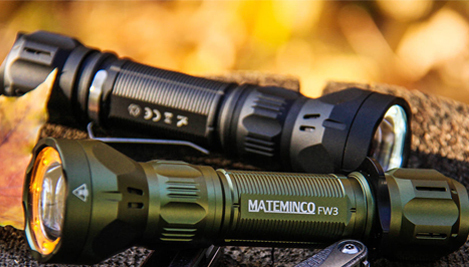 Mateminco FW3 LEP+LED 1550LM 1350M Long Thrower 21700 LEP Flashlight Review1
Friday, 16 December 2022

0

1002

0
Flashlights are generally divided into two categories: spotlights and floodlights, and the white laser is the best among spotlight flashlights. And Mateminco has recently released two flashlights that are both spot and flood - Mateminco Fw3 and Mateminco Fw3s. Mateminco FW3 has the lighting performance of white laser + floodlight. It's portable, compact, and beautifully crafted. And Mateminco fw3s, it uses SFT40 + 9 * XBD led. The appearance is similar to Mateminco fw3. It has a maximum range of 1350m, so that it can illuminate thousands of miles away. Today, I will share FW3 for you.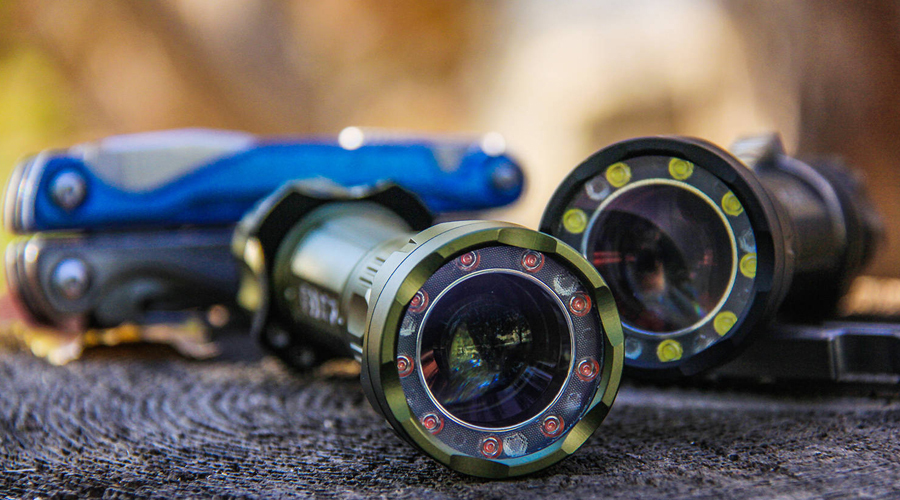 The flashlight is packaged in a white box. When you open the white box, you will see a black or green flashlight(Depending on your purchase choice), in addition, you'll find lanyard, clip, spare O-rings and tactical rings in the box. The dimensions of the Mateminco FW3 are 147.1mm*40.5mm*31.5mm(Length*Head*Tail). Its weight is 136g. The light and compact design of Mateminco FW3 is very suitable for daily carrying. And it's easy to hold in your hand. The texture of Mateminco FW3 is very clear and delicate.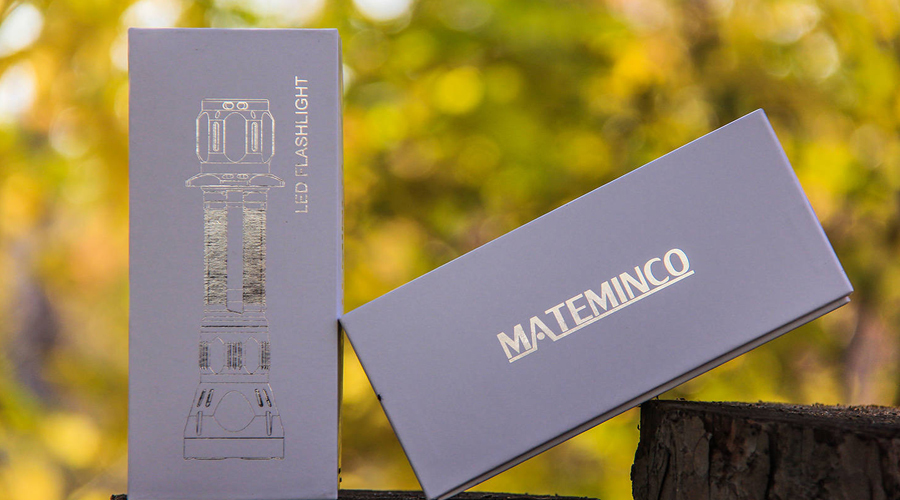 The fan-shaped cut surface of the head of the flashlight is like the light angle of the flashlight, combined flood and spotlight. Mateminco FW3 head also has some double-position tritium tube slots, which can play a good decorative role, and at the same time, the small hole in the middle can also see the light inside when the flashlight is lit. This will allow you to quickly locate its position in a dark environment. The tube of Mateminco FW3 has some fine cross-cut lines, which can increase the friction and prevent it from slipping out of hand.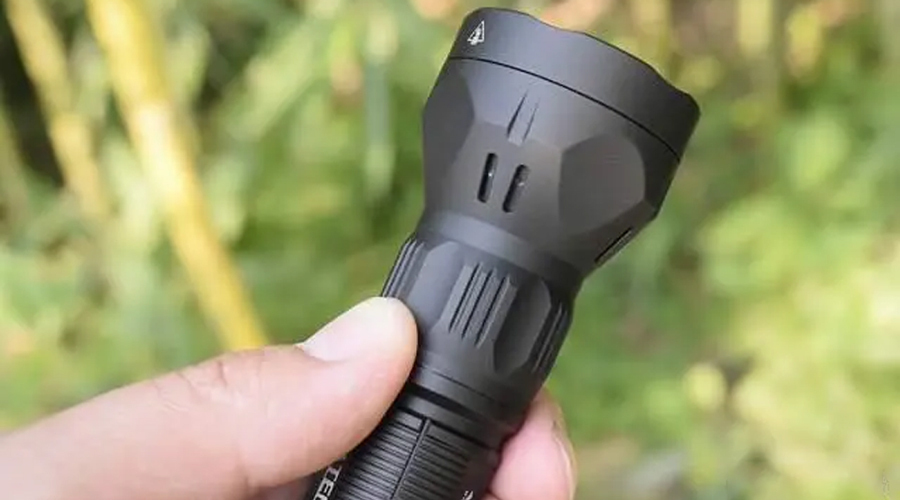 Mateminco FW3 has a waterproof rating of IPX6, and it has the ability to resist 1m drop. This gives it the ability to handle extreme weather. When you unscrew the tail cap, you can see that the tube thread is very deep, and the tube wall is thick enough. The workmanship is very good and there are no defects. The gold-plated spring inside the tail cap is made of phosphor bronze, which has stronger electrical conductivity and has minimal loss while passing a larger current. FW3 adopts a double spring design, which can be better compatible with batteries of different lengths. I like this design so much! It won't get bad contact due to violent shaking.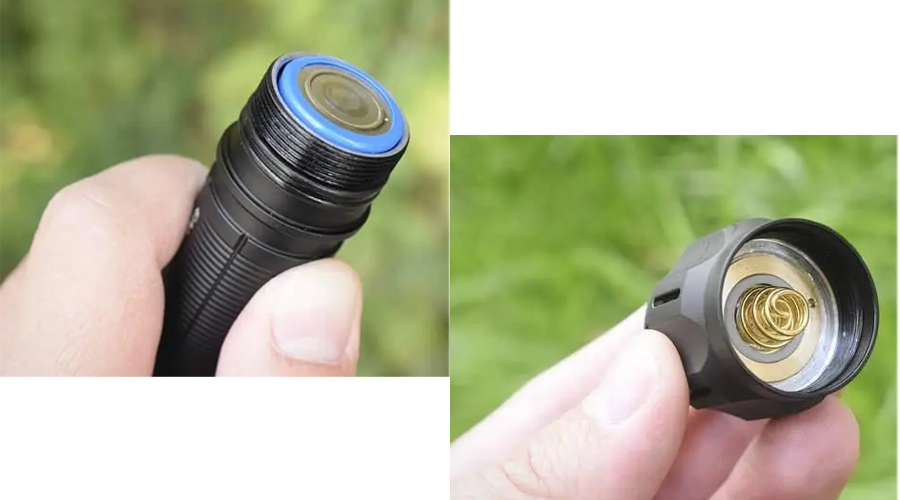 The Mateminco FW3 adopts bidirectional temperature control boost constant current drive. Its operation logic is simple and clear. Quickly click the flood light low brightness, and then click to switch between flood light medium/high/turbo, laser low/high bright and flood + laser turbo. And continuous double-clicking will directly enter the laser turbo mode. Three consecutive clicks and you'll enter strobe mode. The lamp bead design of Mateminco FW3 is very delicate. It uses a white laser as the main light, and the main light is surrounded by 9pcs auxiliary lights(XBD). It has a max output of 1550 lm (max beam intensity of 460,000 cd), and the max beam distance of 1356m. Mateminco FW3 can flexibly switch different light sources in different scenarios, it can not only be turned on alone, but also can be combined with high beam and floodlight.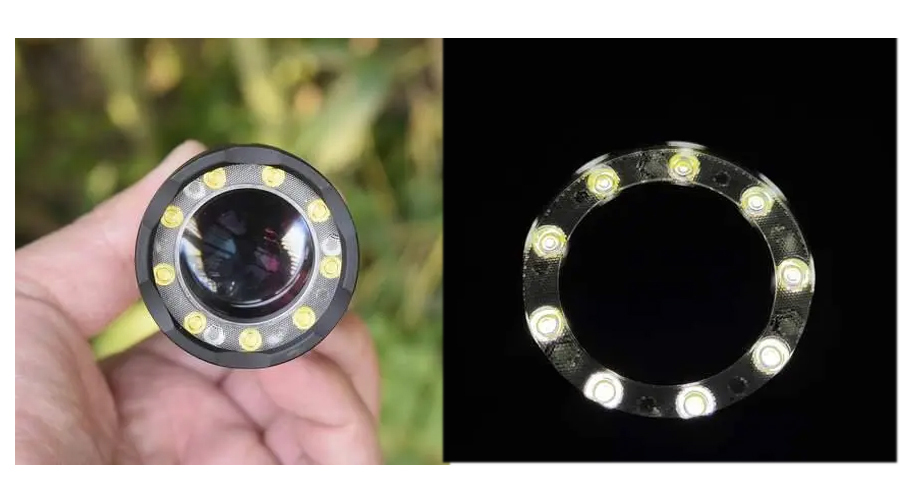 The Mateminco FW3 is a rare combination of lep and led, practical flashlight.
Clike here(15% off dicount code: H15): Mateminco FW3

Your cart is currently empty.